Food and Drink Festival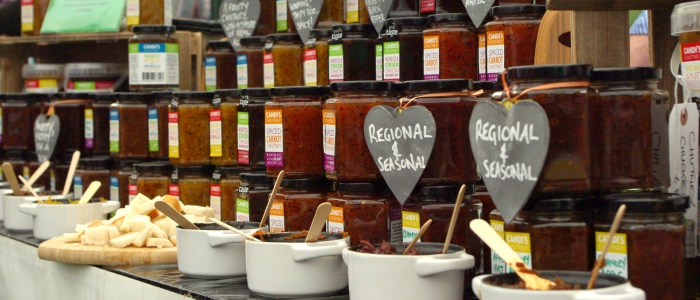 Sunday 5th and Monday 6th May, 10.30 am to 4.30 pm
Located on Palace Green, in the shadow of the magnificent Ely Cathedral, at the very heart of this historic city, we have over 75 artisan food and drink traders, an expansive street food scene and amazing celebrity chefs demonstrating in our fabulous Cookery Theatre, sponsored by Cambridge Commodities.
The Street Food Scene, comprises of a range of culinary delights, which will tantalise your many taste buds with the unusual, yet exquisitely put together combinations. We also have our beer tent and gin and fizz bar with some easy listening live music to entertain you.
Located on St Mary's Green, outside the Tourist Information Centre, the Kitchen Pantry returns. Here you will find a selection of goodies to help stock your pantries, some handy gadgets and beautiful kitchenware along with a seating area and some scrumptious light bites.
Celebrity Chef Line-up
Each year we endeavour to bring an interesting and varied programme of local talented chefs and demonstrators as well as renowed celebrity chefs. Our line-up for 2020 is coming together nicely, so keep checking in for the latest updates.