Cookery Theatre Demonstration Programme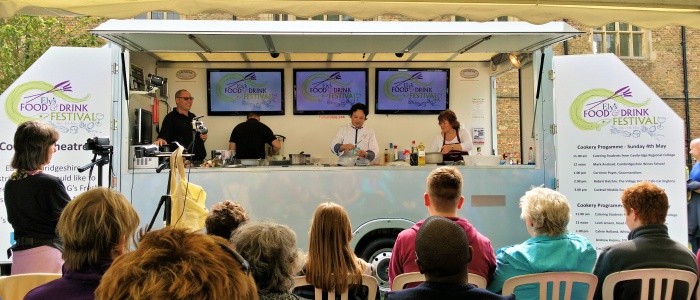 As part of the Food and Drink Festival, a variety of experts will be showcasing their skills and passing on their knowledge in our fabulous Cookery Theatre. Sponsored by Cambridge Commodities, we have an exciting line-up to entertain and inspire.
Check out our fabulous line-up for this year's cookery theatre which has a health theme to it, although don't be too alarmed, there is still plenty to drool over! There will be lots of tasting opportunities (some naughtier that others, but all nice!) as well as amazing raffle prizes to win after each session, donated by our lovely demonstrators so bag your chair early (no towels please!).