Eel Food Safari Programme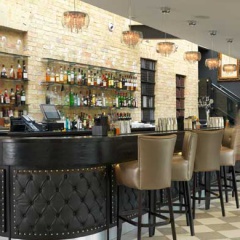 Poets House
Kick start our Eel Food Safari by dropping by to the beautiful and relaxing Sonnet Bar and Lounge, at Poets House and sample their "Ely Eel Appletini" which is a combination of Cointreau, schnapps and vodka - looking forward to tasting one of those!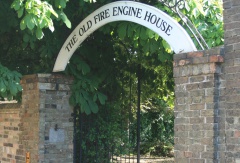 The Old Fire Engine House Restaurant
Renowned for their use of locally sourced ingredients, the Old Fire Engine, regularly serve eel on their menus and this weekend will be no exception. Eel will be making an appearnace in its smoked form, as a starter.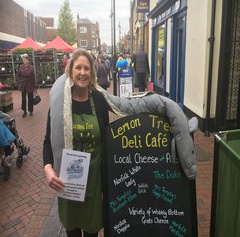 Lemon Tree Deli Cafe
Established now as a superb deli and café in the heart of Ely and renowned for their homemade cakes and bakes, Lemon Tree Deli will be decorating their scrumptious chocolate brownies with eels! Call in over the Festival Weekend and try one.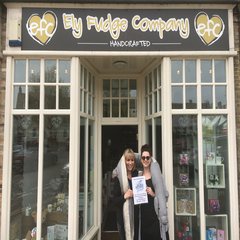 The Ely Fudge Company
Ely's very own handmade fudge company offers a wide variety of flavours of fudge from the traditional to the more adventurous. For this weekend only, they have created the ultimate Jelly Eel Fudge, combining their handmade fudge with colourful wiggly eels – a must for all children and adults alike!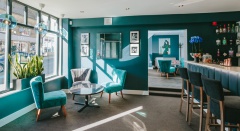 11A
Ely's latest cocktail bar and restaurant will be embracing our eel theme with a fabulous starter of fillet of smoked eel, heritage beetroot, pickled apple salad and whipped goats curd. Or for those just popping in for a drink, why not try their special Eel Festival Cocktail, available all weekend.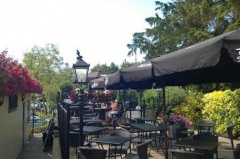 The Royal Standard
The team has come up with a fabulous starter of cold pea soup with smoked eel, poached egg and crispy seaweed. What a combination - get your table booked now!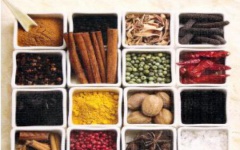 Le Spice
Spicing our Safari up this year is Le Spice Ely who will be offering a "Spicy Eel Dish" especially made for the weekend. Renowned for their great food and excellent service this is fine Indian dining at its best.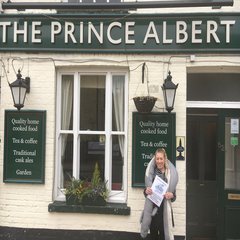 The Prince Albert
The team at "Ely's Proper Pub" have once again come up with an inspiring starter of smoked eel and confit pork belly with burnt apply purée, physalis, crackling stick and wilted sea weed. What a way to start a meal off!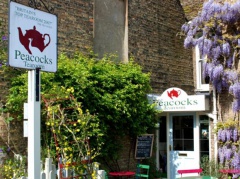 Peacock's Tearoom
Award winning Peacocks Tearooms will be once again serving their Eel Catcher's Tea which is a strong welcoming brew laced with rum. In addition, they will be offering their Isle of Ely Pudding, a steamed pudding topped with apples and clotted cream, sitting in a lake of caramel sauce – sounds yummy!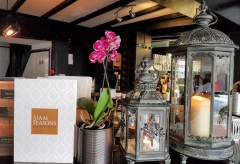 Siam Seasons
Relatively new to the foodie scene in Ely, Siam Seasons is a superb Thai restaurant who pride themselves in freshly cooked dishes using expertly blended herbs and spices to provide an authentic taste of Thailand. Throughout the weekend they will be serving an Eel Curry Dish consisting of deep fried sliced eel with chilli paste, coconut cream, galangal, young peppercorns, sweet basil, fresh chilli & fine beans, served with steamed jasmine rice. Now that is certainly worth calling in to try!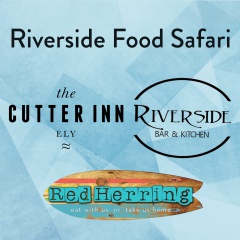 Ely's Riverside Safari
Once again we have teamed up with The Cutter, RBK and Grand Central, three of Ely's fabulous waterside eateries, to bring you a Riverside Safari. All three venues will be serving one off eel festival dishes and we can't wait to hear what these guys will come up with! To participate, pick up a Riverside Safari Card and visit all three venues and indulge in one of these special dishes or if these are not to your taste, sample something else from the menu or just grab a drink . Whatever you choose, as long as you make a purchase you will receive a stamp at each venue. Then once you have your three stamps, you qualify for a complimentary Festival Cocktail or Mocktail from RBK. What a deal!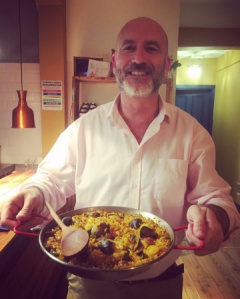 Habis, Littleport
Our Eel Safari knows no boundaries as we welcome once again the participation of Habis, a fabulous cafe and restaurant in the neighbouring town of Littleport.  Famed for their Mediterranean and English fusion food, they are on board to come up with a feature dish for the weekend - watch this space!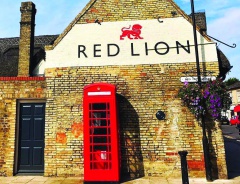 The Red Lion, Soham
The Red Lion is a 17th century pub and restaurant serving rustic British and Mediterranean cuisine. They regularly feature eel dishes on their menu throughout the year. For our festival weekend they will be serving a simple yet elegant and tasty starter of smoked eel with beetroot, horseradish and dill. So, if you haven't yet visited this amazing restaurant or tasted eel, then this is your chance to achieve both!